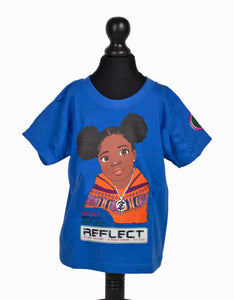 Children's Short Sleeve T-Shirts

REFLECT Short Sleeve T-Shirt Generation 2 Girls [BLUE], available in various children's sizes from 1 to 13 years+. Larger sizes available on request. Also available in Black, White, Orange, Gold, Maroon, Red, Burgundy and Green.
This is our Generation 2 designs and the NEW additions of the REFLECT brand for the 2023/2024 collection.
100% Cotton
200gsm (approx)
Soft, very gentle on skin